The first weekend in December 2018 saw the first Philippine Nationals in IPSC Shotgun run at the Magnus Front Sight shooting range in Batangas. UK Open shooter Stuart Saunders and Practical-Shotgun.com's Stephen Potts were both among the competitors, so we Asked them about the trip:
How did your trip to the Philippines come about?
Stuart – Out of the blue I had a message from Osman Guille at the Typhoon factory in Turkey. He asked if I would like to go to the Philippines and shoot a shotgun match. I replied that would be lovely but I didn't have the budget for a holiday just before Christmas. He then explained I was going as a guest of Bogie Castro, the Match Director and importer for Typhoon. Bogie was co-Founder of PSMOC from 2015-2018. He explained that I would also be the guest of Congressman Mangudadatu during my stay. Three weeks later I was at Heathrow waiting to board the plane!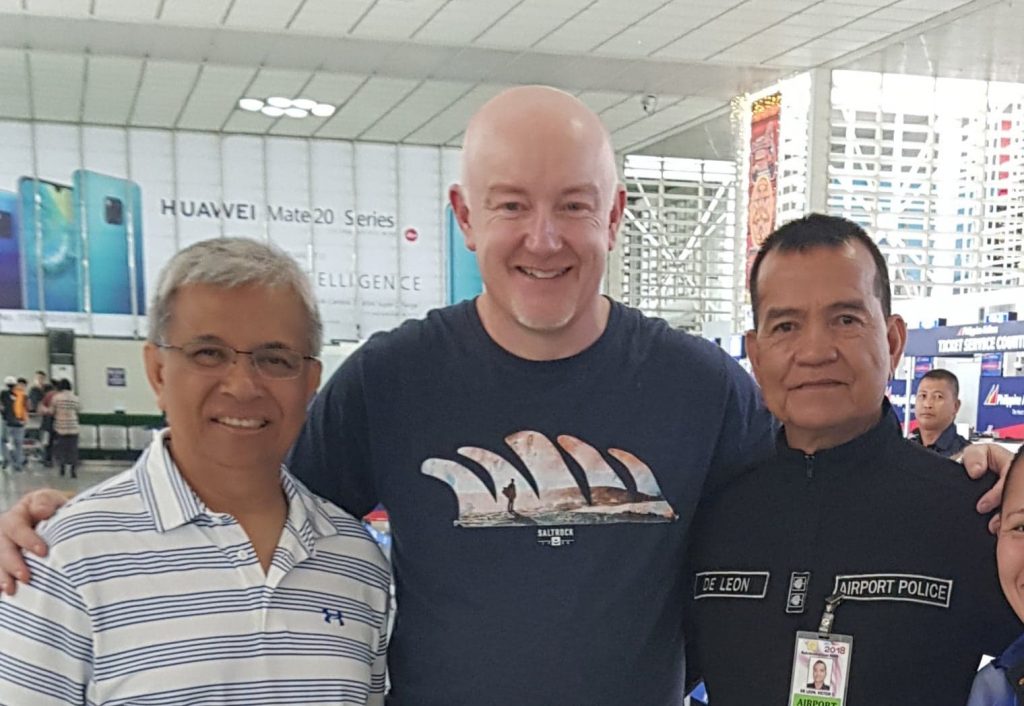 Stephen – When I shot on the NIR Standard team in the 2015 Worldshoot in Italy we were squadded with the Philippine and Swedish national teams, since then we have all stayed in touch and shot together all over Europe. Raul Tolentino shot our first Shotgun L3 in NIR and when the Philippine Nationals were announced he contacted me with an invitation. Philip Santos extended hospitality at his home for the parts of the trip where I was was in Manila.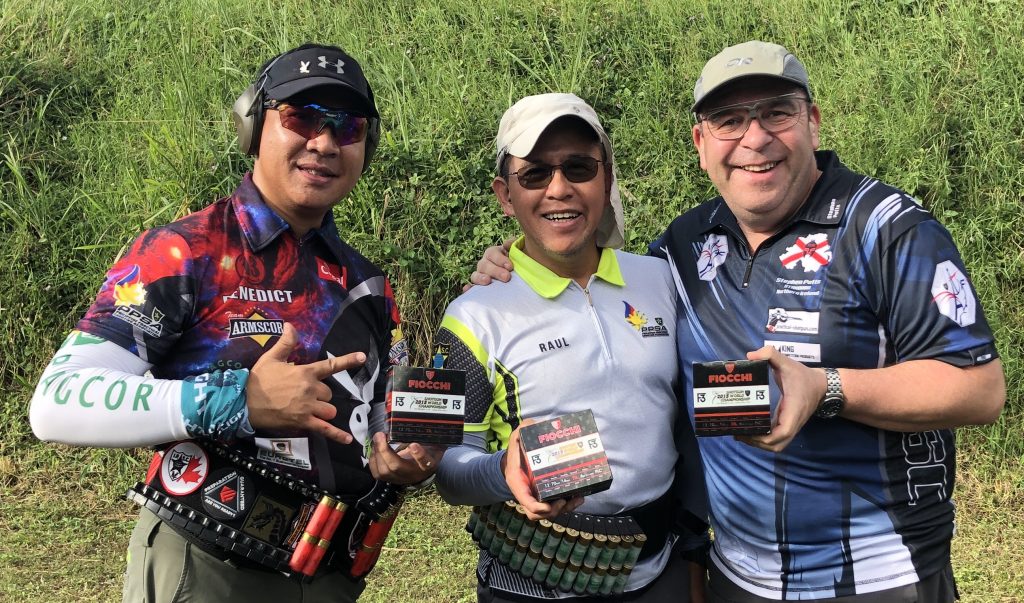 What was your impression of the venue, match and most importantly the stages?
Stephen – The range at Batangas has 42 bays and a massive covered area where a street food market keeps the competitors supplied with all their needs, it's an amazing venue.
The match had a relaxed atmosphere and squadding was informal compared to European matches. I worked with the match organisers the day before the main match to put an equipment check procedure in place for the event which was something that had not previously been done at matches in the Philippines.
The stages had something for everyone, some run and gun, some tight shots and some novel layouts, all in all great fun to shoot.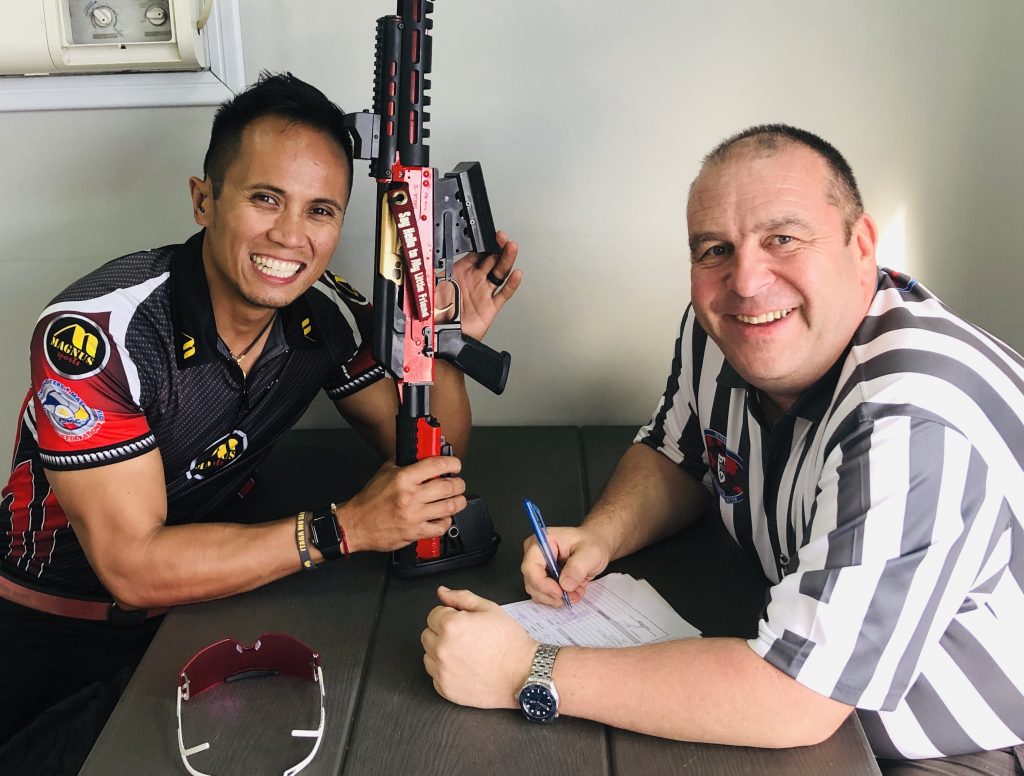 Stuart – The range is an impressive place. You can see the level of planning and thought that has gone into it. Although its 42 bays, none are more than a walk away from the central hanger where everyone meets, eats and talks. Where ever you shoot, you are never far from a purpose built, covered safe area and toilets. All the ranges have large shelters to keep you out of the sun. The beautiful thing about this time of year is that its hot enough to be enjoyable with out killing you from heat exhaustion. 30 degrees is the ideal. It rains in the early hours of the morning and the whole place is so green. They also have buildings with offices to run the logistic of such a big event. 921 entries in 5 days is some going and they tell me that this wasn't the biggest competition this year.
The match was awesome. 16 stages laid out with test bays and safety areas. I did like the course of fire and there was a good mix of stages and designs. My favourite stage was the see saw. I spotted a way to cut the shooting positions down to two instead of the three everyone else was using and it worked out. I even hit the flying clay. Shame I forgot to rack the gun on the option two start!
Some stages were challenging. I think the hardest was the big buckshot stage. Lots of movement and lots going on with papers, poppers, swingers and steel. I thought I had it mapped out but over ran one shooting position. Plenty of adrenaline on that one.
The Philippines are famous for the welcome and hospitality extended to visitors, did your experience bear this out?
Stuart – It started before I left the UK. Before the check in opens all the staff line up and thank the passengers for choosing Philippine Airlines (PAL). Everywhere you go the people are friendly and happy. They will do anything to make your trip unforgettable. At Manilla airport I was met by Captain Vic De Leon (Head of Airport Police), James Enriquez (House of Representatives) and Bogie. We went for food and then to the stunning hotel set in the most beautiful golf course I have ever seen. The staff working for Congressman Mangudadatu took pride in looking after me at the range and driving me back and forth. We even got invited to a barbecue at Edwin Lim's ranch. Start to finish it was out of this world.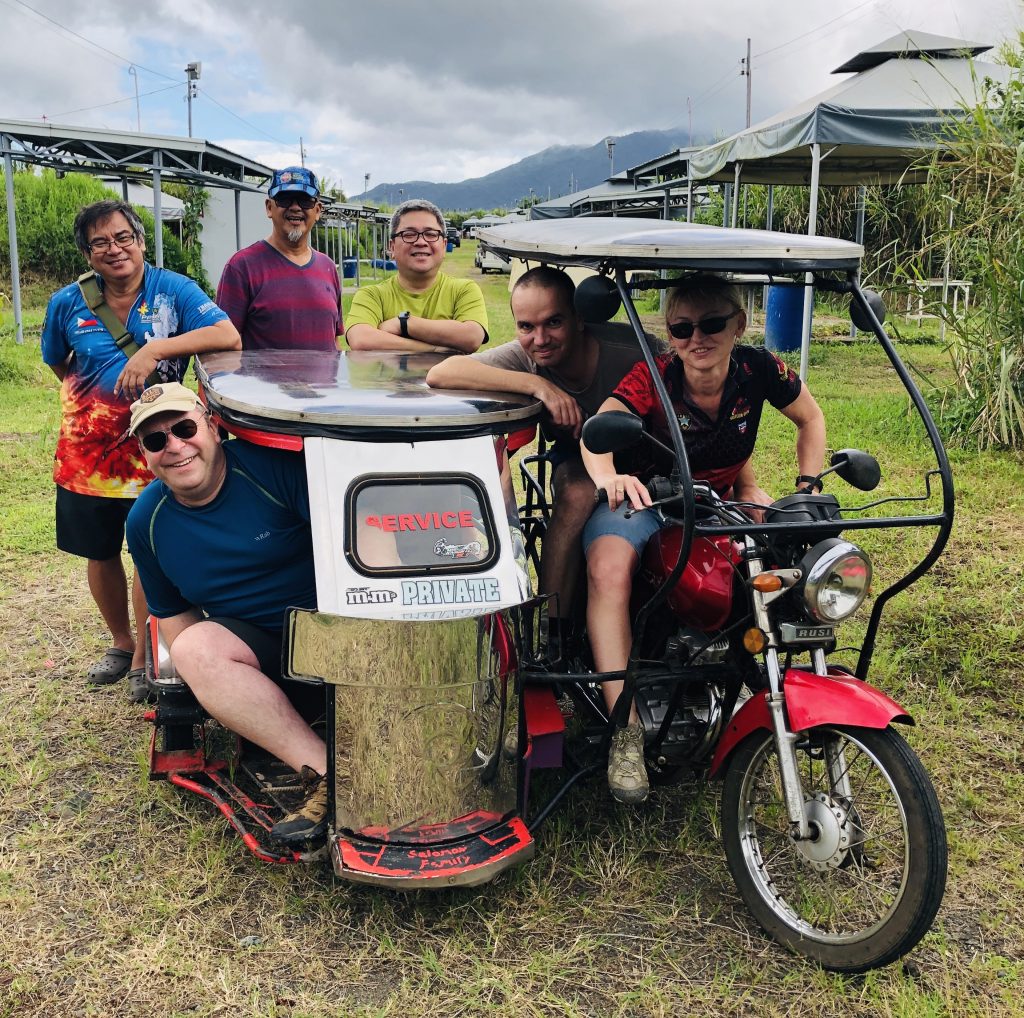 Stephen – Perhaps most of all this is what stands out about for me about my trip to shoot in the Philippines. After the PPSA Nationals I travelled with my host Raul to his home city of Davao where I spent a few days on Samal Island at a beach resort before travelling back to Manila with Raul to go north for the PMA L3 match in Baguio. At every stage of this trip I was made to feel incredibly welcome by everyone, shooters, friends and strangers alike. If you have never been to the Philippines there is a treat ahead! Everyone smiles, is polite and can not do enough to help, making it a wonderful country for visitors.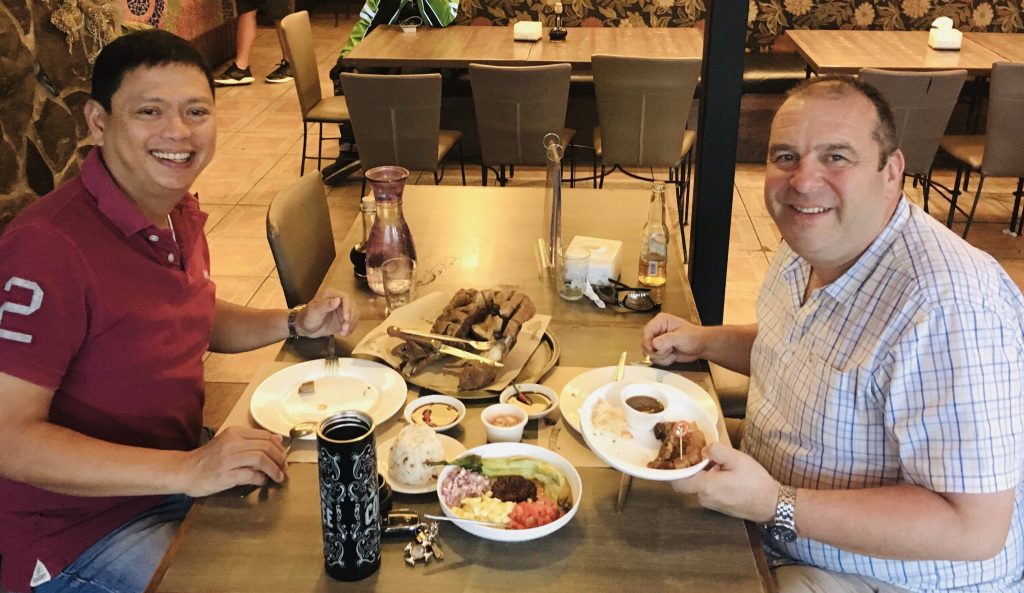 What was your favourite thing about the trip?
Stephen – I can't pick just one so here's the top 3! The generosity of my hosts, Raul and Philip. The enthusiasm of the PPSA and it's members for Shotgun competition. The amazing welcome received as a visitor to the Philippines.
Oh yes, one more thing! Coming second in Senior to PPSA National Champion, Raul Tolentino and 9th Overall, with a borrowed gun… I'll be back with my own gun next time!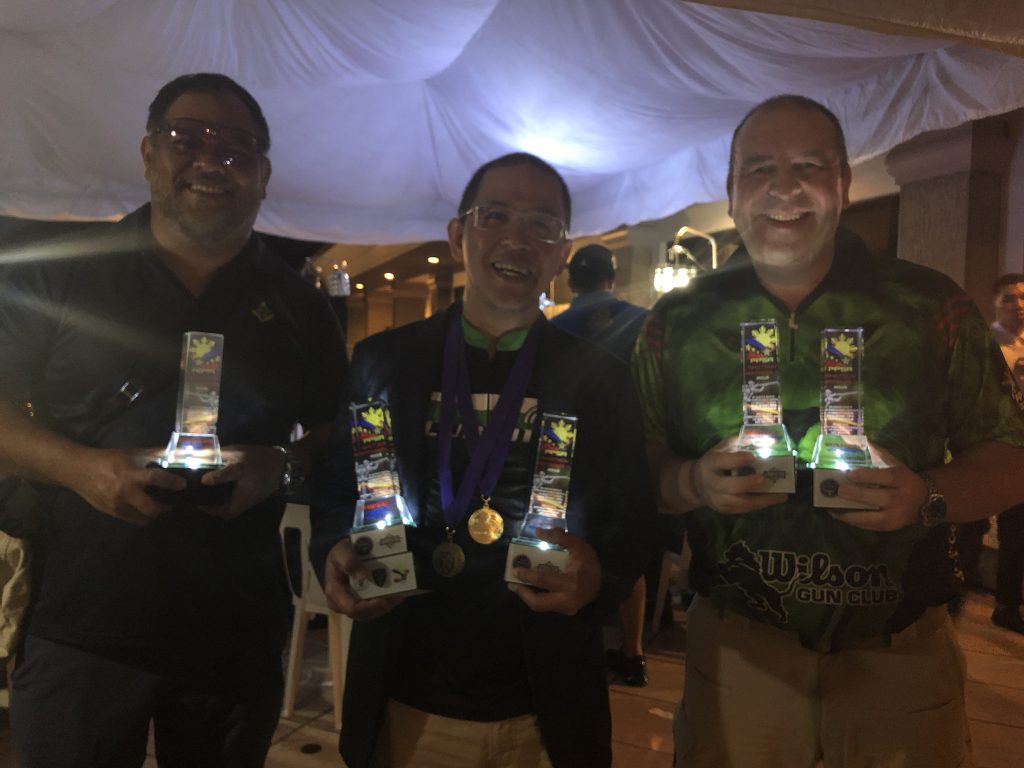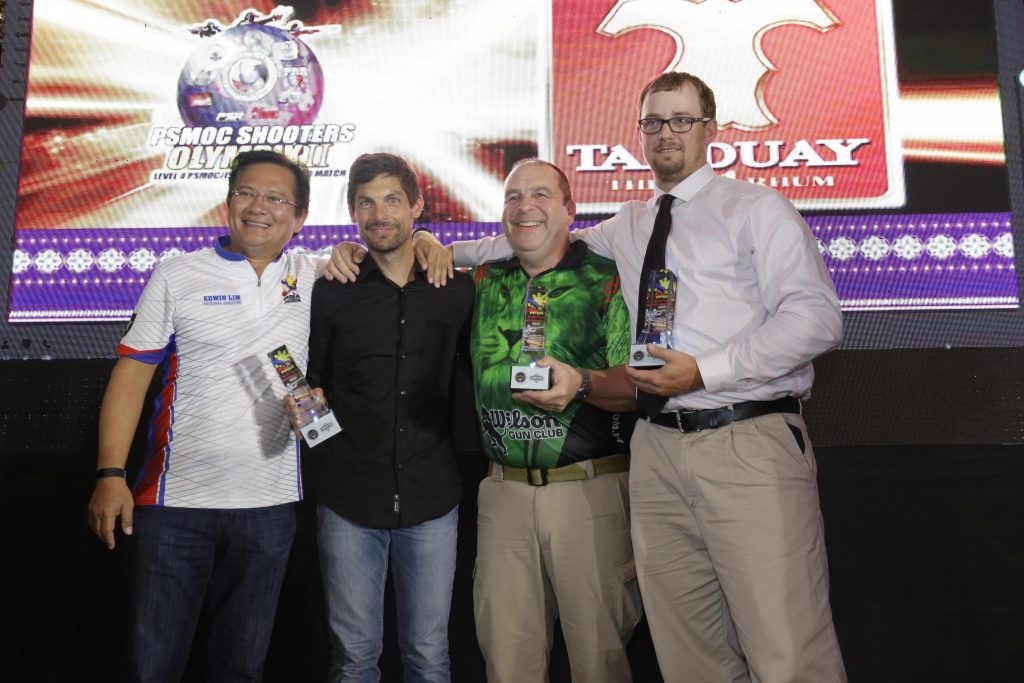 Stuart – You're right you can't just pick one thing. Everyone should go there once in their life. Everything is different, the people, the climate, the food. I was like a rabbit caught in the headlights for seven days. Everything was shiny and bright and just so exciting. I'm going back next year.